Did the Trump Campaign Get the Memo?
Issue No. 9
In Issue No. 7 posted in mid-August, I asked if U.S. politicians should adopt the creator playbook. To my surprise, I noticed President Donald Trump employed a thumbnail tactic reminiscent of a full-time YouTube creator in his October uploads.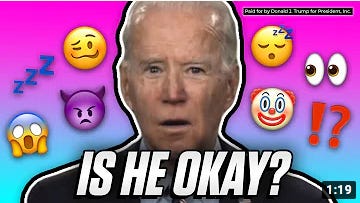 I was not the only person who noticed this. Creator economy publication No Filter covered this topic in a recent article, stating the President is copying popular YouTube creator Logan Paul.
The colorful and youth-focused thumbnails were a step up from a series of videos posted in September that featured the Press Secretary Kayleigh McEnany glancing down at her binder of talking points. How much does this make you want to click?

President Trump's campaign really started leaning into YouTube in July, posting over 500 videos in the month.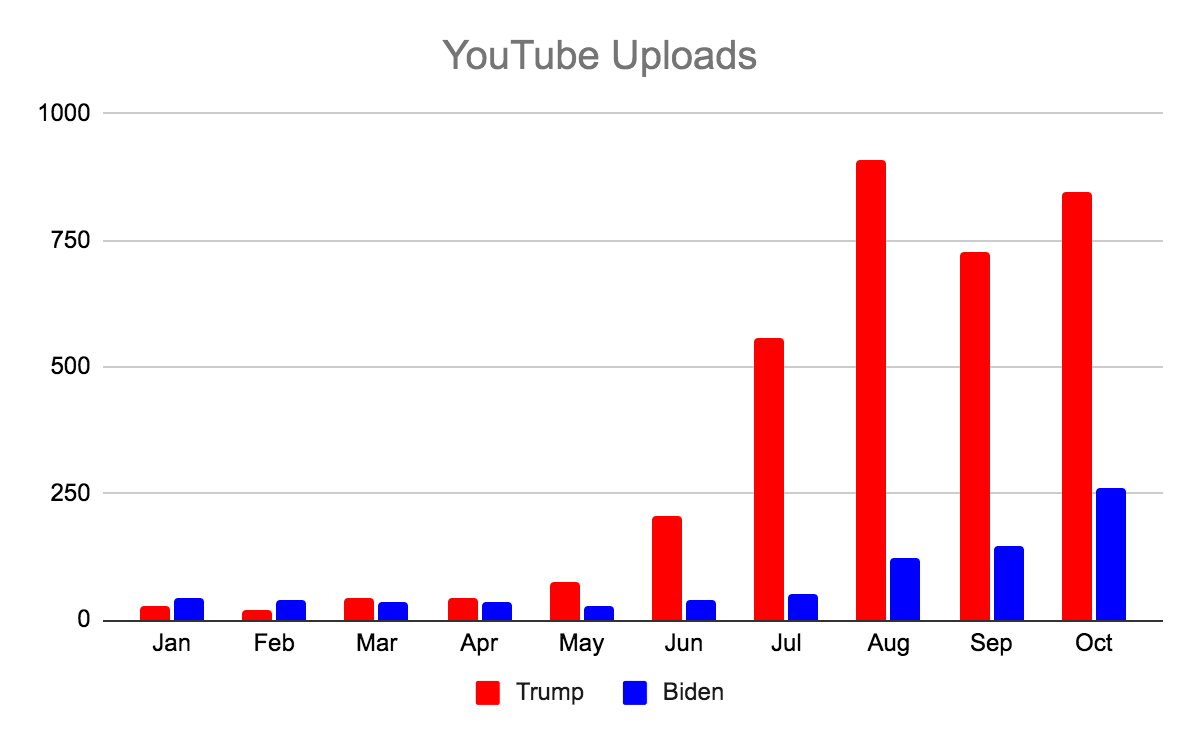 The video onslaught in the early summer months did not result in an increase in viewership. July and September uploads fell flat, while content posted in August and October has resonated with viewers on YouTube. 92-percent of President Trump's view count for 2020, and 81-percent of Mr. Biden's view count, has occurred between the months of August and October.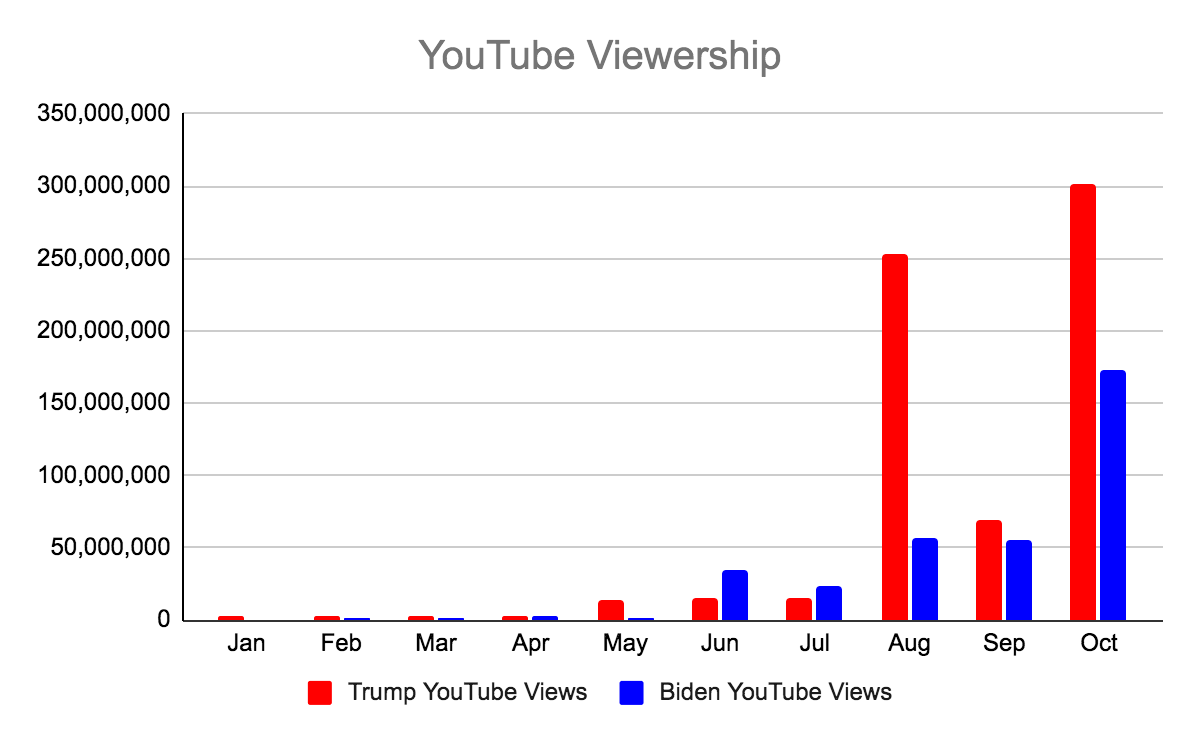 The external optics show a spike in viewership and engagement, while the true story is the views are mostly purchased.
In regard to Mr. Biden's campaign, between October 16 and 21 they uploaded five videos to YouTube, and kept them unlisted so they are not visible when browsing the channel. Each video was 15 seconds in length and served as the creative for a TrueView advertisement.
The themes of each video spanned 'America Needs a Plan' to 'Family" to 'Together'. 64.5-percent of the total views on Mr. Biden's channel in October were from these unlisted videos boosted by paid advertising. Interestingly, the campaign capped each video at 22 million views. I would love to know how that figure factored into their media plan.
President Trump's team is securing display advertisement real estate on YouTube, having purchased the masthead on the homepage of YouTube twenty times this campaign, including Election Day. Do they realize the masthead is mainly addressing desktop users, and the majority of YouTube users watch videos on their phone and tablet?
In terms of channel management, the President's digital team is taking a different approach to Mr. Biden's team, keeping any video used as a creative asset for a TrueView advertising buy as publicly accessible on his channel. Videos featuring endorsements from public figures like Herschel Walker received 87-percent of their views in the first 24 hours, with the majority of the views coming from paid advertising.
On Twitter, the President's preferred platform for communication to his base, his campaign team has leveraged the platform as a key distribution channel for video content. Nearly 60-percent of the video upload volume for the entire year has come in the last three months.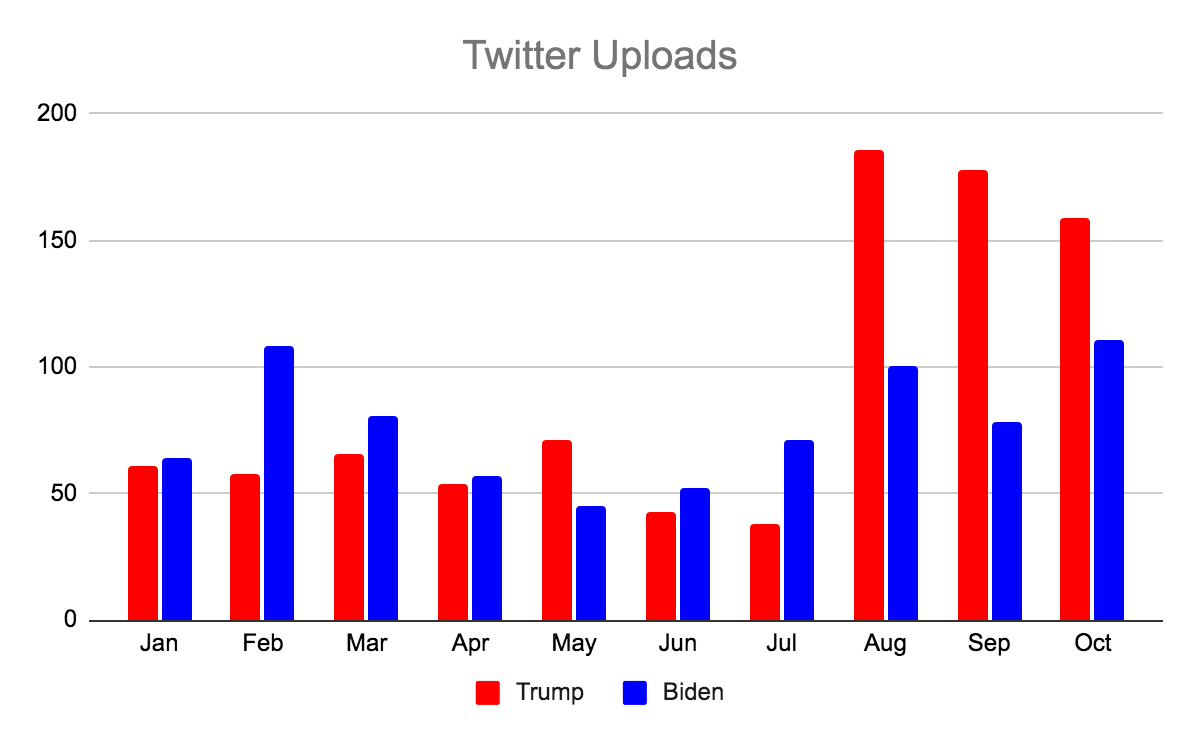 Boosted views seem to be the trick for the President's digital media team. The surge in October is a late campaign push to get his message out to voters in battleground states.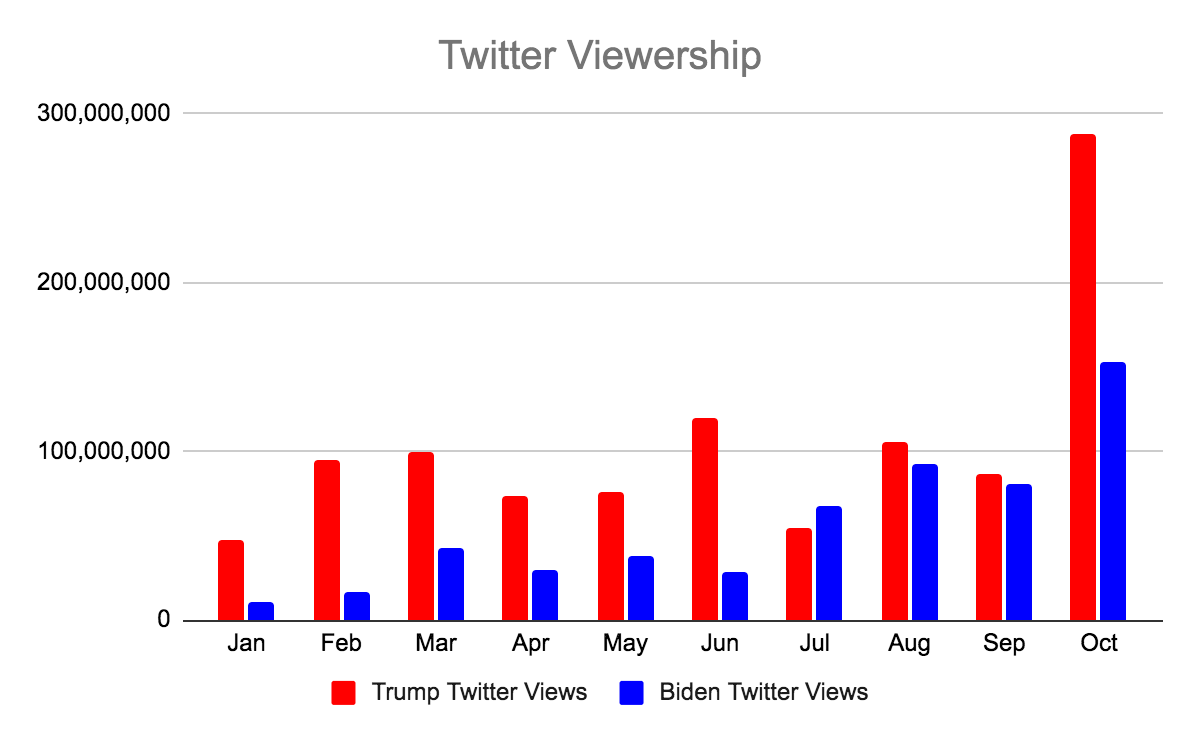 Kantar Media has monitored battleground state campaign spending on television from the Republican and Democratic parties. In the past six months, the President's campaign has spent $69 million in Florida, $47 million in Pennsylvania, $44 million in North Carolina, and $20 million in Georgia.
In contrast, Mr. Biden's campaign has spent $92 million in Florida, $70 million in Pennsylvania, $21 million in North Carolina and just $3 million in Georgia.
My estimate is Mr. Biden's campaign spent $28 million in October alone on the YouTube advertisements I mentioned above. That figure is comparable to the monthly average on television advertising. Hit the youth vote, and the 55+ vote across the two mediums.
Both campaigns are also trying their hand at capturing live viewers online. Between the months of August and October, they went live on YouTube and Facebook hundreds of times.
Facebook appears to be a better channel for both campaigns. President Trump's campaign averaged 829,000 views in the first 24 hours, while Mr. Biden averaged 213,000 views in the same time frame. On YouTube, the average was ~50,000 views across the two campaigns.
How does this all add up on November 3? We know top creators have immense influence over their community of viewers. How about the President and Mr. Biden?
The President has 89-percent more views on YouTube and Twitter than Mr. Biden. Are the campaigns speaking to the converted, or are they finding new fans? We shall soon see.
For those with a right to, please exercise your right to vote.